Recent news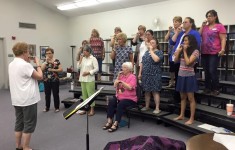 Another great night of coaching with Janie! Practice singing through a straw. Strengthens diaphragm & helps with focus & projection of tone.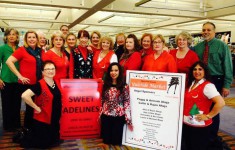 October 26, 2014 - 3:58pm
Saturday, October 25, 2014 Great time at the YWCA Yuletide Market singing Christmas Music.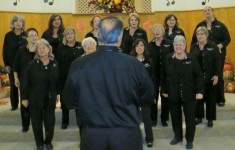 October 19, 2014 - 4:11pm
We had a fantastic time at the Gospel Fest. This was our fourth year to attend. It is so much fun to listen to other groups as well as perform. Our chorus performed the first half and two of our quartets perfromed the second half.
All of the choruses (chiors) and quartets were awseome!...
more
Pages
Contact us
Sparkling City Chorus
Corpus Christi, TX 
Primary Contact
Barbara Behr
Click here to view 
Sweet Adelines International's
updated Data Policy.